The following exists as an archive of Redwall news for the year 2007.
If you post news first reported by the Redwall Wiki on your own site or a forum you frequent, please do us the kindness of linking back. It's not like we don't notice these things.
Have a hot news tip? Let us know!
Who was the more evil baddie in Eulalia!?
Subscriber Options
---
---
NEWS HEADLINES
December 2007
November 2007
September 2007
February 2007
February 28 2007 10:37PM EST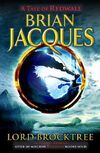 Amazon.com has released 3 more of the new Blacksheep UK Redwall covers, this time for Lord Brocktree, Salamandastron, and The Taggerung. See them below:
---
February 17 2007 12:33PM EST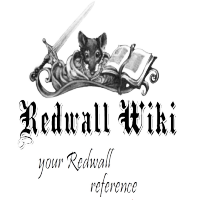 According to a forum post by Richard Starkings, he is responsible for lettering on Redwall: The Graphic Novel, and it is "black and white with wash". He turned the lettering in to Penguin around 1/30/2007.
According to Wikipedia, Starkings is a bit of a comic font pioneer, and quite the calligrapher. He worked for Marvel UK and did lettering for Transformers and Spider-Man Weekly. See his website here.
---
February 15 2007 11:50AM EST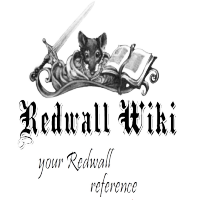 Eulalia! plot details have surfaced, according to a listing at The Library of Congress:
On his way to invade Redwall Abbey, vicious and tyrannical Captain Vizka Longtooth captures Gorath, the brave young badger whose predicted destiny is to become the next Badger Lord.
---
February 14 2007 6:15PM EST
Happy Valentine's Day! Amazon is now listing the Redwall: 20th Anniversary Edition hardcover, another first announcement by the Redwall Wiki. Release date: September 20, 2007, price of $23.99, 352 pgs, ISBN 0399247947
---
January 26 2007 12:29PM EST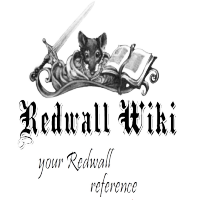 Amazon is now listing the price for Redwall: The Graphic Novel, $14.99.
---
January 22 2007 6:20PM EST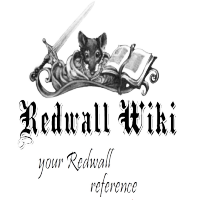 Amazon.com is listing the release date for Eulalia! as being October 18, 2007. And the title does apparently have an exclamation point. The ISBN 0399242090 and price of $23.99 is also listed.
Redwall: The Graphic Novel is listed as being released on the same day, with 128 pages and an ISBN 0399244816
---
January 08 2007 6:35PM CST
For the first news of the new year, the Blacksheep UK cover for The Bellmaker is now available! Cover courtesy of Blackwell.