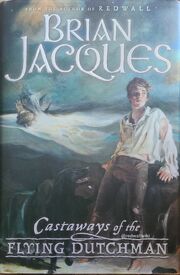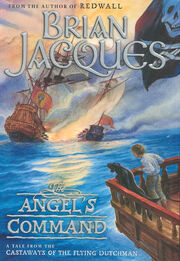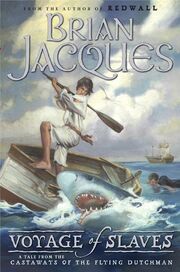 Castaways of the Flying Dutchman is a 3-book long series following the adventures of a boy, Ben, and his dog Ned, as they transcend time and mortality, performing good deeds for others. The saga is inspired by the myth of The Flying Dutchman. The first book, Castaways of the Flying Dutchman, was published in 2001.
Publishers: Penguin Putnam (US), Bertelsmann (German), Mango Jeunesse (French), Otava (Finnish)

The saga takes place over many centuries. To see a timeline of all events chronicled and that occur over the course of Ben and Ned's travels, see here.
Publication Order
Inconsistencies
In Ch. 8 of The Angel's Command, Ned tells Ben that he has "grown to look quite furtive over the past few decades". The year at this part of the story is 1628. Ben and Ned met in 1620, so it's impossible for them to know each other for "decades" at this point.
In Ch. 17 of The Angel's Command, Dominic claims to have seen "over half a century" in Ben's eyes, however as Ben would technically only be 21 years old at this time, this would be inaccurate.