Albert Fallbrown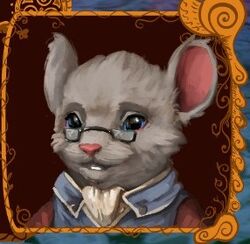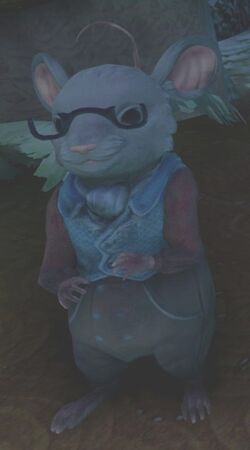 Albert Fallbrown was a mouse who resided in Lilygrove and worked as a tailor. After the village was burned by sea rats, he fled with Liam and Sophia.
Official Description
Albert, the local Lilygrove tailor, is bookish, warm, and wise. While he never married, he has taken on the role of sagely grandfather to the village dibbuns, including Liam and Sophia's generation. The dibbuns love to play hide and seek in the rows of fabrics found in his shop, and Albert takes pleasure ins being part of their fun.
Because of his dibbun-daycare lifestyle, Albert doesn't always know how to handle himself around beasts his own age, and he can sometimes come off as too distant or even condescending to adults. His calm demeanor hides a spirit that is occasionally insecure about his relevance and easily alienate, but just as easily assure and repaired, especially with the love of a dibbun.
Albert has a penchant for service and volunteer work and sees the world with a focused eye, often finding patterns and paths not obvious to every beast. In another life, he may have made an adept Lilygrove Scout, if not for his love of tailoring.