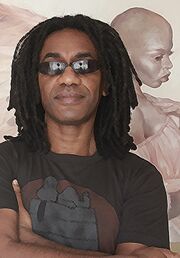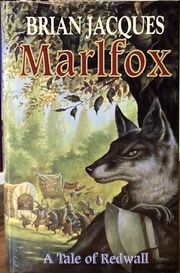 Christopher "Chris" Baker (also known as Fangorn) was a cover artist for British and German versions of the Redwall books. He also provided the interior illustrations for three books and served as a creative consultant for the Redwall TV Series. Baker works as a storyboard and film conceptual artist, and has worked with Stanley Kubrick.
Baker's pseudonym "Fangorn" is derived from a character of J.R.R Tolkien's Lord of the Rings series.
He was born August 17th, 1960, in Birmingham, England.
Education: Bournville School of Art
Films
Gravity (2012) (concept artist)
Leap Year (2010) (storyboard artist)
The Tale of Despereaux (2008) (environmental designer)
Quantum of Solace (2008) (conceptual design and storyboards)
Indiana Jones and the Kingdom of the Crystal Skull (2008) (storyboard artist)
The Golden Compass (2007) (storyboard artist)
Corpse Bride (2005) - concept design (in 2003)
Big Fish (2003) - storyboards (in 2002)
Road to Perdition (2002) - storyboards (in 2000)
The Time Machine (2002) - concept/storyboard artist (uncredited) (in 2000)
Books
UK covers and UK/US illustrations
UK covers only
German covers
Other
Artwork
External Links
Community content is available under
CC-BY-SA
unless otherwise noted.