Coyle Twiddlebin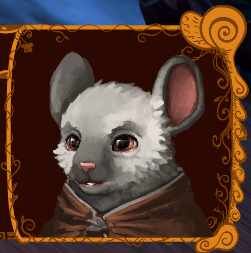 Coyle Twiddlebin was a Lilygrove resident and the second-in-command of the Lilygrove Scout Corps. He loves mushrooms and Hotroot Pepper, but hates onions.
Official Description
Coyle is the second in command of the scouting team and very supportive of "youngsters" taking up the profession. Where Robin can be a bit taciturn Coyle is jovial, talkative and just generally of good spirit. Coyle has a middle-aged bride in Lilygrove and three adult children who no longer live in Lilygrove. He knows everyone and everything. Coyle is a jack of all trades and somewhat of an information broker even if he isn't terribly familiar with someone in person, he may as well know your whole life's story. He's not one to judge, he's a tolerant man of facts and is content to let the world pass by him so long as he has a buddy to talk to and something spicy to eat. He firmly holds that the trick to longevity and strength is hot root, hot peppers, and anything that lights a fire to your taste buds.