Ichabod Cornsilk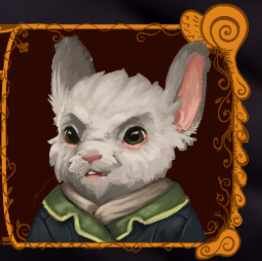 Ichabod Cornsilk was a Lilygrove resident, and a tavern keeper.
After Lilygrove was attacked by Scumsnout, Ichabod fled the town, however he was captured by Cheesethief's rats. Sophia Ryemaid rescued him.
Official Description
Ichabod is the closest thing Lilygrove has to a bad guy - which really isn't very close. Grumpy and bitter he was once an up-and-coming member of another settlement to the west. But his rising star made other villagers jealous and in time his life was sidetracked by gossip and slander at which point he left Honeyshire to start a new life in Lilygrove. But his heart was cold and shrunken.
Professionally he has done well in Lilygrove running the local tavern but he's made few contacts and no friends.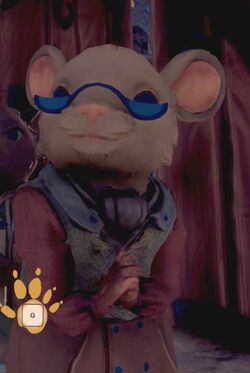 Like Thomas he is relatively new to Lilygrove, having moved here as an aging adult. Unlike Thomas, Ichabod is irritable, reclusive, and cold. He runs the local tavern but he offers no charity and refuses to run a tab. In his old life he was brimming with confidence and potential. But the seeds of envy eventually sprouted and destroyed his reputation. The accusations were baseless but lasting and he eventually left town. Hurt, and grudging, Ichabod is closed off and unwilling to make friends or even entertain the idea of camaraderie. He prefers to work alone and make certain he is never in another's debt. Being Choleric and Melancholic he is decisive and gruff but extremely pessimistic and cynical, still a certain charisma has carries over from his old life and can be effectively charming when need be. He doesn't get along with anyone except in a professional capacity. He does however, have an impressive brewing skill.