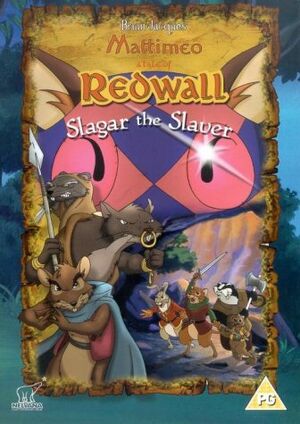 Mattimeo: Slagar the Slaver is the first in a three-part set of DVDs that contains four episodes of the second season of the Redwall TV series.
Official Summary
The story of Redwall created by Brian Jacques continues. A few years have passed and brave Matthias and Cornflower now have a son, Mattimeo. He is young and mischievous and is quite a pawful for his parents, but is well loved by all at Redwall Abbey.
When cunning Slagar kidnaps the children of the abbey, it is up to Matthias and his friends to chase after them. Meanwhile there are developments at the abbey where Abbot Mordalfus has a dream.
This is the first of the three-part adventure of Mattimeo - A Tale of Redwall and includes the first thrilling episodes.
Episodes
Cast
Community content is available under
CC-BY-SA
unless otherwise noted.