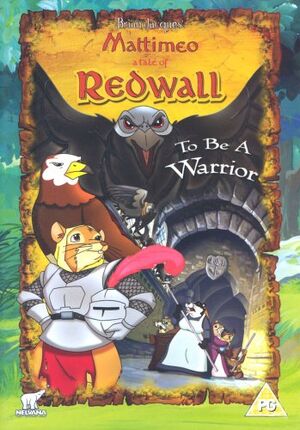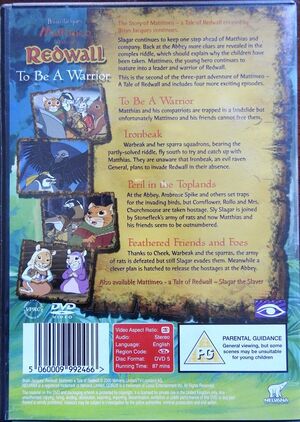 Mattimeo: To Be A Warrior is the second in a three-part set of DVDs that contains four episodes from the second season of the Redwall TV Series.
Official Summary
The Story of Mattimeo - A Tale of Redwall created by Brian Jacques continues.
Slagar continues to keep one step ahead of Matthias and company. Back at the Abbey more clues are revealed in the complex riddle, which should explain why the children have been taken. Mattimeo, the young hero continues to mature into a leader and warrior of Redwall.
This is the second of the three-part adventure of Mattimeo - A Tale of Redwall and includes four more exciting episodes.
Episodes
Cast
Community content is available under
CC-BY-SA
unless otherwise noted.