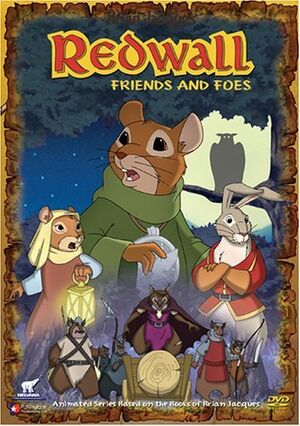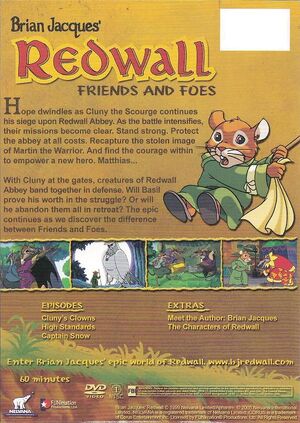 Redwall: Friends and Foes (not to be confused with Redwall Friend & Foe) is the second in a set of DVDs that contains 3 episodes from the first season of the Redwall TV series. It was released in the USA by Funimation Productions.
Official Summary
Hope dwindles as Cluny the Scourge continues his siege upon Redwall Abbey. As the battle intensifies, their missions become clear. Stand strong. Protect the abbey at all costs. Recapture the stolen image of Martin the Warrior. And find the courage within to empower a new hero. Matthias...
With Cluny at the gates, creatures of Redwall Abbey band together in defense. Will Basil prove his worth in the struggle? Or will he abandon them all in retreat? The epic continues as we discover the difference between Friends and Foes.
Episodes
Features
Cast
Community content is available under
CC-BY-SA
unless otherwise noted.