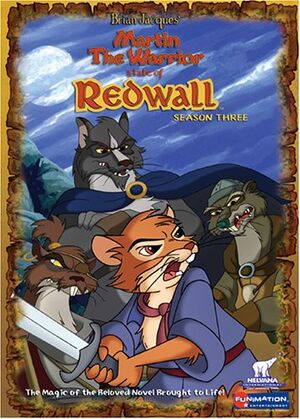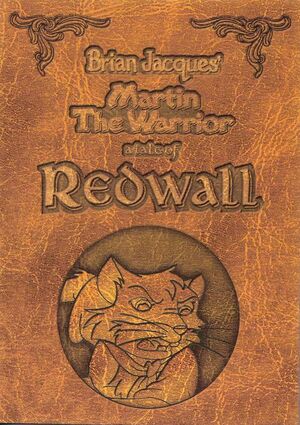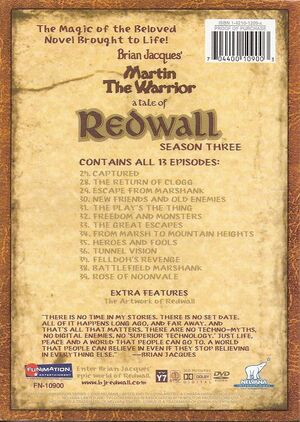 Redwall - Season 3 is the third and final season of the Redwall TV Series, based on the novel Martin the Warrior. It was released on a two-disc DVD set that contains all 13 episodes, and rated PG.
View all of the Season 3 PBS episode featurettes at once here.
Episodes
Other Countries
Germany
In April 2006, the first in a series of DVDS for the show was released in Germany.
Russia
In 2003, a three disc set of the show was released in Russia.