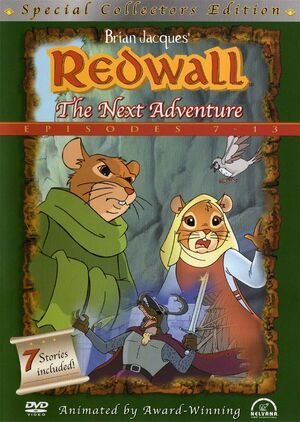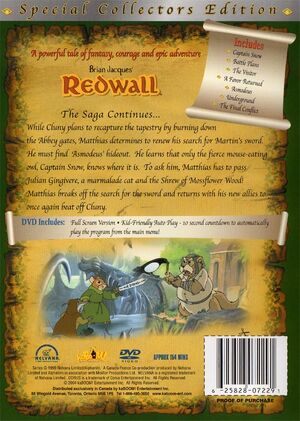 Redwall - The Next Adventure is a DVD includes the last seven episodes from the first season of the Redwall TV Series.
Official Summary
While Cluny plans to recapture the tapestry by burning down the Abbey gates, Matthias determines to renew his search for Martin's sword. He must find Asmodeus's hideout. He learns that only the fierce mouse-eating owl, Captain Snow, knows where it is. To ask him, Matthias has to pass Julian Gingivere, a marmalade cat and the Shrew of Mossflower Wood!
Matthias breaks off the search for the sword and returns with his new allies to once again beat off Cluny.
Episodes
Cast
Community content is available under
CC-BY-SA
unless otherwise noted.