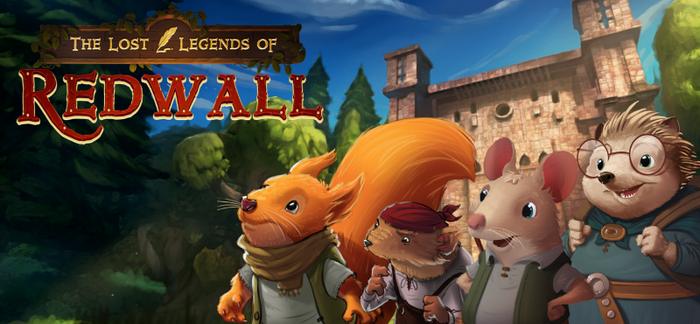 Lost Legends of Redwall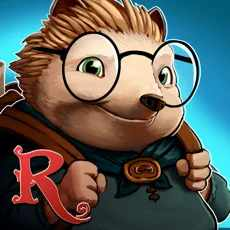 | | |
| --- | --- |
| Developer(s): | Soma Games |
| Publisher: | Soma Games |
| Released: | November 21, 2021 |
| Genre: | Interactive Fiction |
| Platforms: | Apple iOS, Android |
The Lost Legends of Redwall is an interactive fiction mobile app that features multiple episodes that occur within The Lost Legends of Redwall world. It was released for free on Apple iOS and Android on November 21, 2021. The app contains some in-game advertising.
It was first announced on Dec. 22, 2020, in a press release.
The game contains episodes "Caverns of Kotir", "The Flowers of Icetor", and a 3-act episode called "The Wildcat Scroll".
Story
Official Synopsis
From the beloved Redwall book series comes an all-new collection of choice-based adventures!
The Lost Legends of Redwall is a collection of tales set in Brian Jacques' iconic Mossflower Wood. Embark on one of three quests and live the adventure in these choice-based titles:
A clan of wildcats is making its way to Redwall, and the rumor is they're threatening war if their demands aren't met. You, young mouse, must take on the role of Warrior, Healer, or Scholar to unravel the truth and save Redwall from certain demise!
A 3-act adventure where YOU will become a part of the story like never before! Choose to become a Warrior, a Healer, or a Scholar as you to set out to save Redwall Abbey from the threat of invading wildcats. Navigate logic puzzles, play narrative minigames, and truly dive into the Redwall experience.
War consumes Mossflower, but a hidden scroll may be the key to ending Queen Tsarmina's reign of terror. Assume the role of Gillig the otter to find the scroll and defeat the foes that stand in your path.
Young Gillig the otter sets out to find the fabled "Scroll of Inheritance" to end Tsarmina Greeneyes' reign of terror. A retelling of Escape the Gloomer by Clopas Games with all new art and an extended soundtrack.
The dreadful Dryditch Fever has returned! The secret to the cure lies deep in the Northern Mountains, but time is running out. It's up to you to save Mossflower Wood before all is lost!
An epic tale of an apprentice healer at Redwall Abbey who must venture out into the northern wilds to find the elusive cure for Dryditch Fever. Based on the Minecraft Adventure map built by the Soma Team for the original "Redwall Game" Kickstarter.
Deep, rich narrative experiences with multiple endings to discover
Stylish and emotive character artwork and handpainted backdrops
A variety of new and familiar settings, from Redwall and Kotir to the Winsome Wraith and Humbleback Village
All-new music from the composer behind "The Lost Legends of Redwall: The Scout"
For at home or on the go, bite-sized yet binge-able hours of entertainment and invigorating story
Turn any mobile gamer into an avid reader with these Lost Legends of Redwall!
Development
For the full development history, read The LLOR App Development History
Technical Specifications
File size: 768MB (Apple iOS)
File size: 249MB (Android)
Age Rating: 9+, Infrequent/Mild Cartoon or Fantasy Violence
Content Rating: Everyone, Mild Fantasy Violence
iPhone: Requires iOS 11.0 or later.
iPad: Requires iOS 11.0 or later.
iPod touch: Requires iOS 11.0 or later.
Mac: Requires macOS 11.0 or later and a Mac with Apple M1 chip.
Android: Requires Android 4.4 and up
Current version: 3.0.7 (Android)
External Links