William Barleyrow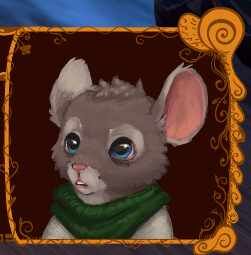 William Barleyrow was the grandson of Brother Jethro Barleyrow. He visited Redwall Abbey during the summer and stayed in The Gatehouse. His father was a metalsmith who repaired the Lilygrove lighthouse.
William discovers a Lilygrove Scout Corps wayglass, and while ill, Jethro regales him with the tale of Sophia Ryemaid and Liam Rivermouse.
Official Description
William was always a bit of a runt and suffered a fragile constitution which has lead him to be more studious and bookish than active and boisterous. As such, he loves the times every summer when he gets to visit Redwall Abbey and stay with his grandfather in the gatehouse. William is very curious, thoughtful and full of questions that can surprise adults with his perception and wisdom. But like all children he is also playful, adventurous and anxious to impress the grandfather he loves dearly.